Bodleian Cast Iron Radiators - 570mm high
Hot off the press! The latest addition to our meticulously researched cast iron range is the Bodleian. This stunning radiator has ornate scrollwork running from head to toe, bringing stylish opulence of a bygone era to any interior, from the historic library of Oxford University to stylish homes. The Bodleian delivers an impressive heat output making it a popular choice for larger rooms.
High heat output
Chunky design, perfect for alcoves or bays
Unique paint finishes to highlight pattern
Lead Time:Approximately 2 to 3 weeks
My room has a north facing window.
My room has french windows.
My room has double glazed windows.
My room is exposed & colder.
My house a new-build property
Price shown is for standard top coat paint finishes (NOT antiqued or highlighted) - choose from a huge range of colours. Primer finish also available - please ask for a quote. Height measurement shown includes feet. Width measurements are approximate and exclude valves. For more information see ADDITIONAL INFORMATION page.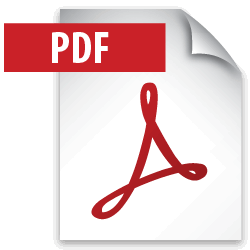 Printer Friendly
| Length | Finish | Watts DT60 | BTUs DT60 | Price incl VAT |
| --- | --- | --- | --- | --- |
| 3 Sections - 278mm | Standard Colour | 437 | 1491 | £279.60 |
| 4 Sections - 359mm | Standard Colour | 583 | 1989 | £354.00 |
| 5 Sections - 440mm | Standard Colour | 729 | 2487 | £429.60 |
| 6 Sections - 521mm | Standard Colour | 874 | 2982 | £504.00 |
| 7 Sections - 602mm | Standard Colour | 1020 | 3480 | £579.60 |
| 8 Sections - 684mm | Standard Colour | 1166 | 3978 | £654.00 |
| 9 Sections - 765mm | Standard Colour | 1311 | 4473 | £729.60 |
| 10 Sections - 846mm | Standard Colour | 1457 | 4971 | £804.00 |
| 11 Sections - 927mm | Standard Colour | 1603 | 5469 | £879.60 |
| 12 Sections - 1008mm | Standard Colour | 1748 | 5964 | £954.00 |
| 13 Sections - 1090mm | Standard Colour | 1894 | 6462 | £1,029.60 |
| 14 Sections - 1171mm | Standard Colour | 2040 | 6960 | £1,104.00 |
| 15 Sections - 1252mm | Standard Colour | 2186 | 7459 | £1,179.60 |
| 16 Sections - 1333mm | Standard Colour | 2331 | 7953 | £1,254.00 |
| 17 Sections - 1414mm | Standard Colour | 2477 | 8452 | £1,329.60 |
| 18 Sections - 1496mm | Standard Colour | 2623 | 8950 | £1,404.00 |
| 19 Sections - 1577mm | Standard Colour | 2768 | 9444 | £1,479.60 |
| 20 Sections - 1658mm | Standard Colour | 2914 | 9943 | £1,554.00 |
IMPORTANT INFORMATION
Long radiators: Sizes over 1200mm wide will arrive in more than one block to make them easier to move around, meaning they need to be joined together on site. Therefore a joining tool is required and can be supplied on a sale or return basis (£120 refundable deposit). Remember to add a joining tool to your order via Joining tools. Contact our team to discuss the best way to return the tool and ensure a refund.
Cancellations: Cast iron radiators are made to order. Once manufacture has commenced, orders cannot be cancelled.
Lead time: approximately 2 to 3 weeks.
Delivery: We offer delivery to most addresses on the UK mainland (excluding some remote areas) via a commercial pallet carrier service.
Fixings: Radiators are supplied with the necessary fixings i.e. feet, wall bracket, plugs, bushes and vents. Cast iron radiators are floor-standing (with feet) as standard - wall mounted versions (without feet) are available on request. 1/2" connections are supplied as standard. (3/4" connections are available on request.) Screws are not supplied.
Depth: Radiator depth at deepest part (excluding wall bracket) = 250mm
Projection from the wall: minimum is depth of radiator plus skirting board depth.
Valves and finishing touches: These not included as there is now so much choice available. See our Valves page for valves and accessories to complete the look.
Heat outputs: These are shown at operating temperatures of Δt60 (British standard). To obtain Δt50 outputs (European standard), multiply the outputs shown by 0.789.
Pipe centre measurements: Cast iron radiators have tapping centres that equal the width of the radiator, so pipe centre measurements equal the width of the radiator plus and appropriate amount for valves. Bear in mind, some cast iron radiators are hand-finished in the traditional manner so widths of radiators may vary between batches. For this reason, we don't advise finalising any pipework until the radiators are on site.
Manufacturer's guarantee: 10 year manufacturer's guarantee against manufacturing defects.
Water pressure: maximum working pressure of 6 bar.
Water treatment: The manufacturer's guarantee will only be valid if your radiators are installed in accordance with British Standards. This means that, on completion of installation, the system should be properly flushed and filled to remove debris and minimise the presence of solid particles and chemical residues, which may cause corrosion and damage within the system. Corrosion inhibitor should be used in accordance with British Standards and should take into account the particular metals within the system.
Terms and Conditions: All sales are subject to our standard Ts and Cs; a copy can be downloaded from our website.
Finishes
All our cast iron radiators are available in a wide range of finishes, including traditional metallic paints, hand-painted options and colour matches to popular paint ranges such as Farrow & Ball. Our images show a selection of the finishes available but please be aware that the images shown are for illustrative purposes and colours may not be accurately reproduced on a computer screen. Therefore more accurate colour cards and swatches can be sent by post to help you ensure you can make an informed choice - please contact our team to request samples.
Primer: A base coat ready for on-site painting or for delivery direct to your chosen painting company in the UK. Please be aware that we advise against leaving the radiators in a just a primer finish; a top coat is required to ensure protection against airborne moisture. We also strongly advise against powder-coating cast iron radiators as this process can weaken the seals between sections, therefore powder-coating will invalidate any manufacturer?s guarantee.
Paint finishes:
Traditional matt metallics - see options list and colour card shown;
Farrow & Ball colour matches - choose from any of the range;
Little Greene Paint Co - choose from any of the range; or
Bespoke colour match - we can colour match to any other non-textured paint range (including RAL, Farrow and Ball, Aga, Rayburn, Little Greene Paint Co, Fired Earth, Paint Library and Dulux colours).
Antiqued finish - for ornate models - A special finishing technique is used on top of any of the standard paint finishes in order to give the radiators an aged look. Please bear in mind that this effect is done by hand so finishes will vary. This effect can be combined with a highlighted finish as below.
Highlighted finish - for ornate models - Details in the radiator casting are picked out with a contrasting metallic paint on top of any of the standard paint finishes, namely gold, silver or copper. Please bear in mind that this effect is done by hand so finishes will vary. This effect can be combined with an antiqued finish as above.
Warnings:
Shade variations may occur from one paint batch to the next and, over the years, our traditional metallic paints have changed slightly as these are hand-made. Accordingly, where radiators are to be used in the same room and/or a colour match is important, it is advisable to order all radiators at the same time. If you are looking to colour match to radiators ordered previously, please make us aware of this at time of order so we can minimise shade variation.
Cast iron radiators by nature have a textured finish. For a smooth finish, please see our steel column models such as the Classic, Colori and Bordo ranges. Light coloured paint finishes such as silver, white and cream will highlight the imperfections characteristic of cast iron more than the darker colours.
Buy With Confidence
A member of our team will call you to ensure the radiator you're buying is the right fit for your needs.
Free UK Delivery
We offer delivery to any UK Address for FREE on every order
Well Established
We've been in the radiator game for 20 years, our knowledge on radiators and all things radiator is second to none... unsure about something, give us a call.