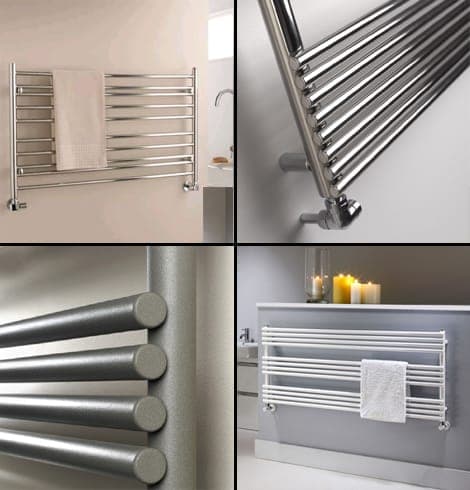 We strive to provide towel radiators to meet any space requirement, so we introduced into our range some shorter towel rails that are wider, these can be situated well under bathroom windows so the long and low towel rail makes the best use of the space.
We have options for the low towel rail to be painted in a finish of your choice or the luxurious polished stainless steel or brushed stainless steel finish. A range of different sized low level towel rails available.
Heat Calculator
Calculate My Heat Requirements
FREE UK Delivery
Spend over £100 and get free UK delivery.
Buy With Confidence
Prior to your order being processed we will call you to check details.
Visit Our Showroom
Know what heat output you require? Enter it into the below field and we'll let you know if a radaitor is right for your room.
Not sure what output you need to fill your room with heat? Complete the form below to calculate your required heat output.
My house was built after 2002 or is well insulated (part L compliant)
My room has French doors / large window.
My room has single glazed windows.
My room is exposed & colder.

Cirque towel radiator

This radiator offers space to hang your towels as well as a huge amount of heat thanks to the C shape profile of its white or textured dark grey tubes.

Sale - 15% off RRP

Longitube towel rail

A long and low ladder style towel radiator for use under windows or above baths. Stainless steel design available next working day with 25 yr guarantee.