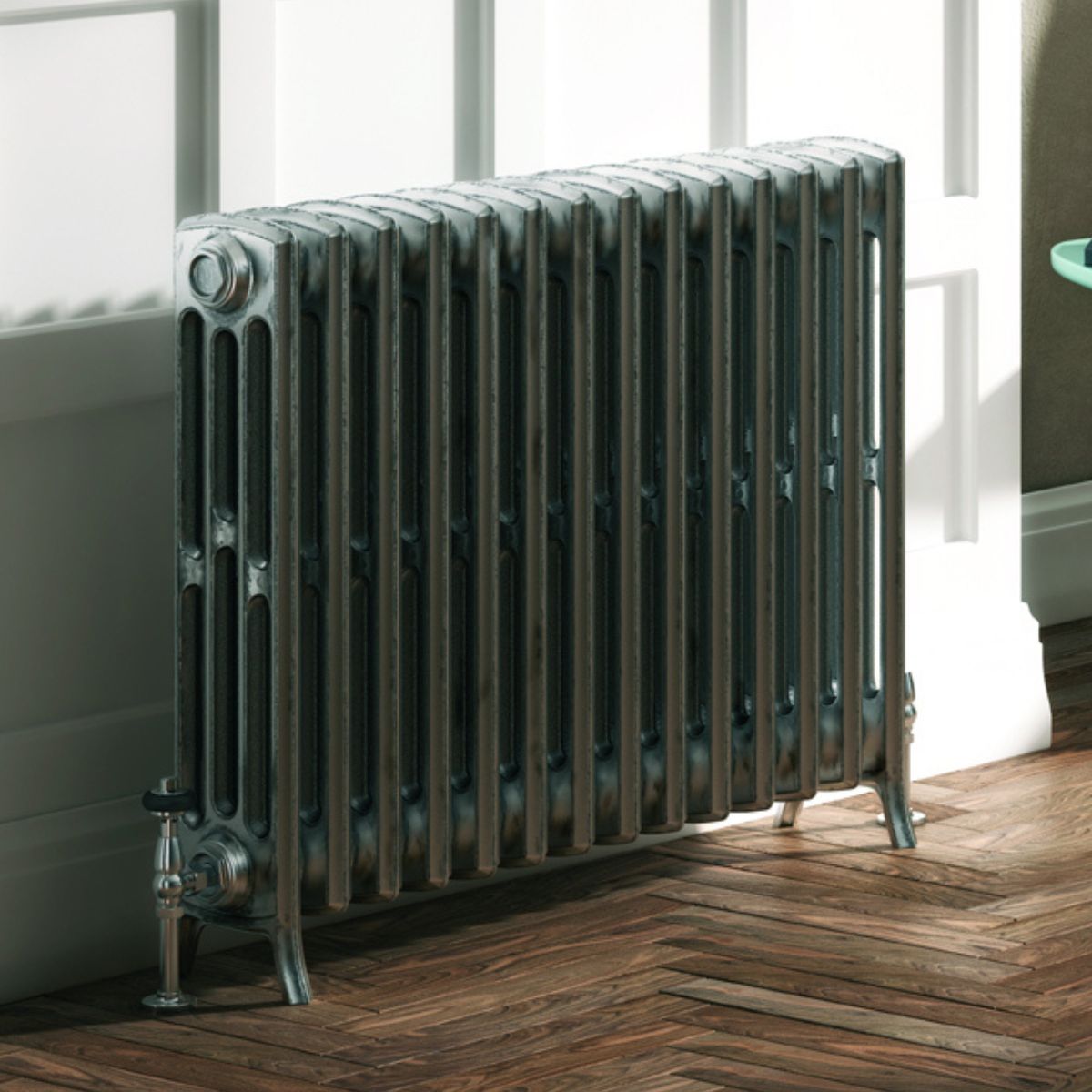 Our Bare Metal Radiators feature some of our most popular designs at Feature Radiators. There is something uniquely stylish about a bare metal design. If you are decorating your property with an industrial design, enjoy the best of industrial chic design with a radiator that really stands out.
The stunning designs you see below don't just look stylish, but they also provide exceptional heat output, providing warmth to any room. They look great in contemporary settings, but they are just at home in traditional properties. And even with their impressive performance and beautiful designs, they remain great value for money.
You'll find our Bare Metal Radiators come in a range of styles and sizes. Shorter radiators are designed to perfectly fit below the window, and some are as short as 30cm. Others come in tall designs that fit into tight spaces and become a real feature of the wall.
Or you might prefer a classic column radiator, which is a popular style that fits into almost any setting and adds a touch of elegance and class. Alternatively, curved core column radiators fit around curved spaces and are perfect for bay windows in period properties.
You might want to choose a Bare Metal Radiator with a lacquered bare steel finish. This is where a transparent coating is applied to the steel, leaving the manufacturing marks visible and adding to its appeal. Others feature a polished cast iron finish that is lacquered for protection, meaning no maintenance is required for many years.
With many of the radiators in the collection, you have a choice of finishes including Clear Lacquer, Brass Lacquer, Copper Lacquer, Gold Lacquer and many more!
Call today to find out more about our Bare Metal Radiators and enjoy the stylish industrial look in your home. We have many to choose from, so ask us about our bespoke service and we'll be happy to answer all your questions.
Why Choose Us for Bare Metal Radiators?
At Feature Radiators, you'll find now only Bare Metal Radiators but a huge range of high-quality radiators in many styles. We only feature the very best radiators available in terms of design and quality as well as value for money.
If you know exactly what you want, you can choose from the Bare Metal Radiators on this page and order quickly and easily. But if you want some more help making your decision, just get in touch. Our primary goal is to help our customers make the right choice for their projects, which means choosing the right radiator based on dimensions, heat output, budget and more.
Our sales team does not work on commission, and their goal is to help you find the right radiator for your home. It's that simple. So get in touch today and speak to one of our friendly experts. We look forward to hearing from you!
Heat Calculator
Calculate My Heat Requirements
FREE UK Delivery
Spend over £100 and get free UK delivery.
Buy With Confidence
Prior to your order being processed we will call you to check details.
Visit Our Showroom
Know what heat output you require? Enter it into the below field and we'll let you know if a radaitor is right for your room.
Not sure what output you need to fill your room with heat? Complete the form below to calculate your required heat output.
My house was built after 2002 or is well insulated (part L compliant)
My room has French doors / large window.
My room has single glazed windows.
My room is exposed & colder.