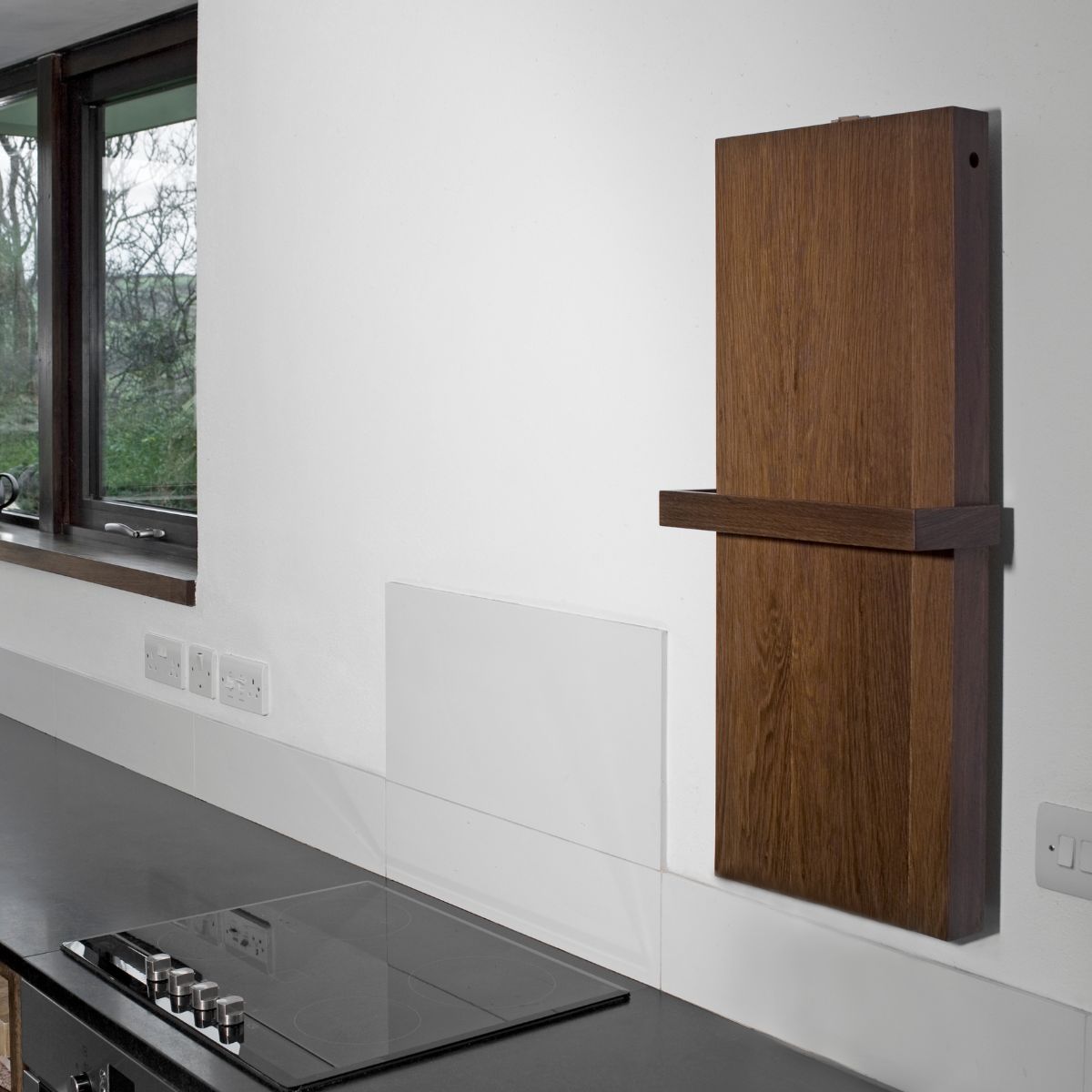 There are no two ways about it: flat Panel Radiators look fantastic. These are radiators that are made to impress. But at the same time, they offer fantastic performance and excellent heat output to warm any room in your home.
We are proud to provide a wide range of Flat Panel Radiators for our customers, which are perfect for a wide range of situations. These are beautiful radiators that are objects to be admired. From plain modern radiators to more unique designs, we've got it all.
The Outline Radiator is one of the more simple designs. This beautiful radiator is one of the best flat panel heating solutions and it is also made in the UK. It is available in an enormous range of sizes and finishes and has a sleek and modern design.
For something a bit different, the Arteplano Radiator is a great choice. This radiator has a stunning copper look and demands attention. The metal front plate hides the heating tubes, and each one is etched individually for a 100% unique design.
Or take a look at the Woody Radiator, which is made using FSC-certified wood. Seven different veneers are available, and the use of natural materials means every radiator is unique.
Or you might prefer something completely different like the Blackboard Radiator in our Contemporary range. This radiator doubles up as a blackboard for a practical and unique option that is perfect for the kitchen.
As you can see, there is a lot to choose from in so many styles. All offer excellent performance, and these beautiful radiators will add an extra special touch to your home. Browse our collection and find your new radiator today.
High-Quality Flat Panel Radiators from the Experts
We are the experts in radiators at Feature Radiators and our mission is to help you find the perfect new radiator for your home. Whether that's one of our stylish Flat Panel Radiators or a completely different model. Whatever you want, we are here to make the task of finding your new radiator as easy as possible.
We have an excellent reputation in the industry, and that's something we are very proud of and we take seriously. We will only ever sell you high-quality products, so you can shop with complete peace of mind.
We like to talk to our customers. That way, we can find out what you really want for your project. We don't work on commission, and we are only concerned with helping you find the best radiator for your needs.
Plus, every radiator is inspected carefully by our experts. We don't sell anything that fails to meet our high standards. So explore our Flat Panel Radiators and find what you're looking for today, then enjoy FREE Shipping anywhere in the UK.
Heat Calculator
Calculate My Heat Requirements
FREE UK Delivery
Spend over £100 and get free UK delivery.
Buy With Confidence
Prior to your order being processed we will call you to check details.
Visit Our Showroom
Know what heat output you require? Enter it into the below field and we'll let you know if a radaitor is right for your room.
Not sure what output you need to fill your room with heat? Complete the form below to calculate your required heat output.
My house was built after 2002 or is well insulated (part L compliant)
My room has French doors / large window.
My room has single glazed windows.
My room is exposed & colder.