Stainless steel towel rails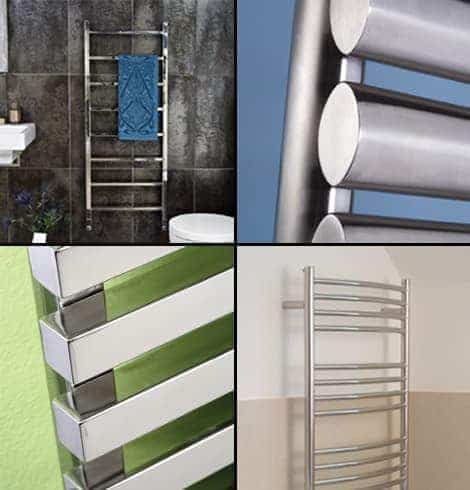 Feature Radiators offers a huge range of stainless steel towel rails in a huge range of designs and sizes in both matt/brushed/satin and polished finishes. Polished stainless steel has the same look as chrome but with a much better heat output and a longer life expectancy.
Stainless steel is the perfect choice when it comes to damp bathrooms and wetrooms as this inert metal does not rust on contact with moisture unlike many chrome towel rails, particularly cheap models with a thin layer of chrome.
FREE UK Delivery
Your radiator will be delivered safely packaged as soon as it's ready for your peace of mind.
Order with confidence
Prior to any online order being processed, you will be called to check through your order details.