Core Electric vertical radiator 1802mm High
By popular demand, we bring you the tall electric Core radiator. Offering stylish in heat in narrow spaces without a piped system, the vertical electric Core column radiator provides both style and substance. Upto 2 kiloWatts, in white or lacquered bare metal, with or without feet and with an optional WiFi control upgrade, Core is oozing in appeal.
Tall electric radiator
Optional WiFi controls
Low prices
Calculate My Heat Requirements
Lead Time:Approximately 3 to 5 working days
What our Customers Say About Us...
From
Know what heat output you require? Enter it into the below field and we'll let you know if a radaitor is right for your room.
Not sure what output you need to fill your room with heat? Complete the form below to calculate your required heat output.
My house was built after 2002 or is well insulated (part L compliant)
My room has French doors / large window.
My room has single glazed windows.
My room is exposed & colder.
Please select your Delta T Value
Using the dropdown below, please set your Delta T Value for use throughout the site.
Set Delta T Value
IMPORTANT INFORMATION
Lead time: Approximately 3 to 5 working days
Finishes: White is Traffic White RAL 9016 and lacquered bare steel is a transparent coating that is applied to the bare mild steel finish. It will expose the manufacturing marks that occur in production of the radiator such as welds and rivets - see close-up image.
Electric element: This radiator is a central heating radiator that is supplied with a DIY electrification kit – full installation instructions are provided.

The element has a dial on it to enable you to adjust the temperature (operating range 20-70°C) or set it to "frost protection" when not in use.
It does not have a timer as standard.
It can be upgraded to add extra functions and controls, via in-house controllers or via an app on your device(s); the aim being to minimize energy wastage and maximise efficiency - contact our sales team for more information.
Please allow an extra 60mm width to allow space for the element control box.
White radiators are supplied with a white element control box and lacquered bare metal radiators with an anthracite element control box as standard. The colours of the elements do not match the radiator exactly but is the closest colour available. Other finishes are available on request.
The electric element has 1m of white flex.
240V on/off operation.
Mounting: Floor-standing radiators come with slip-on feet as an optional extra. Heights on floor-standing models include 100mm for the feet.
Material: Made of mild steel.
Delivery: We offer delivery to most addresses on the UK mainland (excluding some remote areas) [MORE INFORMATION]
Fixings: Radiators are supplied with the necessary fixings i.e. wall bracket, plugs, bushes and vents. Screws are not supplied.
Projection from the wall: 90mm (depth of 65mm plus wall bracket)
Manufacturer's guarantee: 10 year manufacturer's guarantee against manufacturing defects on the radiator body and 1 year manufacturer's guarantee against manufacturing defects on the electric element.
Terms and Conditions: All sales are subject to our standard Ts and Cs; a copy can be downloaded from our website.
VAT: The prices shown are inclusive of VAT.
More Information

| | |
| --- | --- |
| Featured Product | No |
See ADDITIONAL INFORMATION tab for IMPORTANT INFORMATION. Prices listed for wall-mounted models. Floor-standing models (with feet) also available.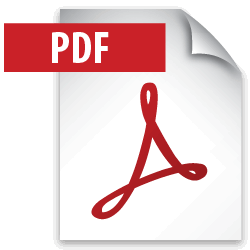 Printer Friendly
| Width | Finish | Element Wattage | Price incl VAT |
| --- | --- | --- | --- |
| 519mm | Standard Colour | 1200 | £623.07 |
| 564mm | Standard Colour | 1500 | £657.24 |
| 609mm | Standard Colour | 2000 | £691.42 |
Buy With Confidence
A member of our team will call you to ensure the radiator you're buying is the right fit for your needs.
Free UK Delivery
We offer delivery to any UK Address for FREE on all orders over £100
Well Established
We've been in the radiator game for 20 years, our knowledge on radiators and all things radiator is second to none... unsure about something, give us a call.