Curve-E Electric Radiators
This electric radiator combines beauty and brains. Manufactured from aluminium, Electric Curve-E's unique, elegantly curved shape allows comfortable radiant heat to disperse optimally throughout the room, whilst the unit's smart integrated control panel allows the room temperature to be easily set and energy consumption controlled.
Highly efficient
Integral digital controls
Light-weight, stylish design
Lead Time:Approx 7 to 10 w/days (white) / Approx 4 to 6 weeks (other finishes)
My room has a north facing window.
My room has french windows.
My room has double glazed windows.
My room is exposed & colder.
My house a new-build property
Price shown is for white paint finish. For more information see ADDITIONAL INFORMATION page.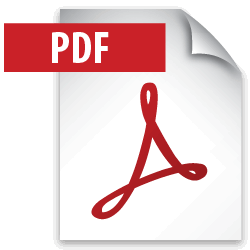 Printer Friendly
| Size | Finish | Element Wattage | Price incl VAT |
| --- | --- | --- | --- |
| H 575mm / W 429mm / D 100mm | Standard Colour | 500 | £531.15 |
| H 575mm / W 509mm / D 100mm | Standard Colour | 750 | £559.10 |
| H 575mm / W 669mm / D 100mm | Standard Colour | 1000 | £606.63 |
| H 575mm / W 829mm / D 100mm | Standard Colour | 1250 | £680.71 |
| H 575mm / W 909mm / D 100mm | Standard Colour | 1500 | £738.02 |
| H 575mm / W 1309mm / D 100mm | Standard Colour | 2000 | £893.17 |
IMPORTANT INFORMATION
Lead time: All sizes in white (except 429mm wide) are usually in stock: approximately 7 to 10 working days / Other finishes are by special order: approximately 4 to 6 weeks. Special order means that, once manufacture has commenced, orders cannot be cancelled.
Finishes: Standard white is Warm White RAL 9010 (semi-gloss) or choose from a wide range of other colours and special finishes. Swatches are available on request.
Controls: Includes an integral control panel that is simple to operate, enabling you to easily control the temperature of the radiator. Includes thermostat which reacts to temperature changes, turning radiator off when necessary, minimizing wastage energy. This radiator is compliant with European directives to reduce energy costs. This radiator can also be upgraded to wirelessly link it to other electric radiators to create a complete, centrally controlled heating system using our in-house controller or upgraded to enable control remotely via you PC, tablet or smartphone. Please ask for more information on controlling electric radiators.
Material: Made of aluminium.
Projection from wall to front face: 148mm
Delivery: We offer delivery to most addresses on the UK mainland (excluding some remote areas).
Fixings: Radiators are supplied with the necessary fixings i.e. wall bracket, plugs, bushes and vents. Screws are not supplied. This radiator is wall-mounted with special user-friendly H bracket containing integral spirit level.
Manufacturer's guarantee: Radiator has a 5 year manufacturer's warranty and electrical element has a 2 year manufacturer's warranty.
Terms and Conditions: All sales are subject to our standard Ts and Cs; a copy can be downloaded from our website.
VAT: The prices shown are inclusive of VAT.
Buy With Confidence
A member of our team will call you to ensure the radiator you're buying is the right fit for your needs.
Free UK Delivery
We offer delivery to any UK Address for FREE on every order
Well Established
We've been in the radiator game for 20 years, our knowledge on radiators and all things radiator is second to none... unsure about something, give us a call.