Etonian 6 Electric Radiators
We have been sourcing and selling cast iron radiators since our earliest days. We wanted a top quality classically styled, electric cast iron column radiator, with integral legs in a variety of sizes and colours. So we commissioned a complete range of our own and had them manufactured by the best and most established in Europe. Now one of our best-sellers and used in numerous National Trust properties. See the Electric Etonian 4 model for an option that is closer to the wall and available in more sizes.
Made in Europe
Free colour-matching service - Farrow & Ball, Little Greene, Dulux, etc
Delivery in 1 to 2 weeks
**Click link for new upgrade option to allow app control via WiFi** WiFi Upgrade for Electric Radiators
Lead Time:Approximately 1 to 2 weeks
My room has a north facing window.
My room has french windows.
My room has double glazed windows.
My room is exposed & colder.
My house a new-build property
Price shown is for top coat paint finishes - choose from a huge range of colours. Primer finish also available - please ask for a quote. Height measurement shown includes feet. Width measurements are approximate and excludes electric element. For more information see ADDITIONAL INFORMATION page.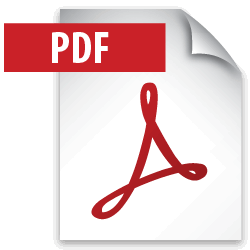 Printer Friendly
| Size | Finish | Element Wattage | Price incl VAT |
| --- | --- | --- | --- |
| H 505mm / W 452mm / D 252mm | Standard Colour | 600 | £651.26 |
| H 505mm / W 512mm / D 252mm | Standard Colour | 900 | £707.23 |
| H 505mm / W 634mm / D 252mm | Standard Colour | 1200 | £821.71 |
| H 660mm / W 571mm / D 252mm | Standard Colour | 1500 | £873.86 |
| H 505mm / W 816mm / D 252mm | Standard Colour | 1500 | £992.16 |
| H 660mm / W 752mm / D 252mm | Standard Colour | 2000 | £1,081.20 |
| H 505mm / W 1060mm / D 252mm | Standard Colour | 2000 | £1,224.94 |
Lead time: All cast iron radiators by special order: approximately 1 to 2 weeks. Special order means that, once manufacture has commenced, orders cannot be cancelled.
Finishes:

Choose from our Treasury range of traditional paint finishes - see colour card. Swatches available on request.
Colour-matching service is also available on request, including colours matched to numerous paint ranges such as Farrow & Ball and Little Greene.
Shade variations may occur from one paint batch to the next and over the years our paints have changed. Accordingly, where radiators are to be used in the same room and/or a colour match is important, it is advisable to order all radiators at the same time. If you are looking to colour match to radiators ordered previously, please make us aware of this at time of order so we can minimize shade variation.
Cast iron radiators have a textured finish; for a smooth finish please see our Classic, Core, Colori and Bordo ranges, which are made of steel.
Sterling, white, cream and other light coloured paint finishes will highlight the imperfections characteristic of cast iron more than the darker.
Primer (base coat) is available on request.

Electric element:This radiator is a central heating radiator that is supplied with a DIY electrification kit - full installation instructions are provided.

The element has a dial on it to enable you to adjust the temperature (operating range 20-70°C) or set it to frost protection when not in use.
It does not have a timer as standard.
It can be upgraded to add extra functions and controls, via in-house controllers or via an app on your device(s); the aim being to minimize energy wastage and maximise efficiency - contact our sales team for more information.
Please allow an extra 60mm width to allow space for the element control box.
The element control box is white as standard.
The electric element has 1m of white flex.
240V on/off operation.
Mounting: Floor-standing (with feet) as standard. Wall-mounted versions (without legs) are available on request (height as stated above less 60mm).
Other sizes: See our Electric Etonian 4 radiator.
Material: Made of cast iron.
Delivery: We offer delivery to most addresses on the UK mainland (excluding some remote areas).
Fixings: Radiators are supplied with the necessary fixings i.e. wall bracket, plugs, bushes and vents. Screws are not supplied.
Depth: 252mm (this is the overall measurement, allowing for floor standing legs, but excluding the wall bracket).
Projection from the wall: Minimum of depth of the radiator plus the skirting.
Manufacturer's guarantee: 10 year manufacturer's guarantee against manufacturing defects on the radiator body and 1 year manufacturer's guarantee against manufacturing defects on the electric element.
Terms and Conditions: All sales are subject to our standard Ts and Cs; a copy can be downloaded from our website.
VAT: The prices shown are inclusive of VAT.
Buy With Confidence
A member of our team will call you to ensure the radiator you're buying is the right fit for your needs.
Free UK Delivery
We offer delivery to any UK Address for FREE on every order
Well Established
We've been in the radiator game for 20 years, our knowledge on radiators and all things radiator is second to none... unsure about something, give us a call.