Nightingale Electric Radiators
Delightfully curved, with pretty floral scrollwork, Electric Nightingale brings warmth, comfort and a touch of decadent luxury to those around her. Use our free colour-matching service to choose shades from ranges such as Farrow & Ball or Little Greene, or select one of our hand-painted antiqued and highlighted finishes, that show off the pattern of this ornate cast iron radiator.
Floral patterned design
Unique hand-painting options to highlight detail
Approx 2 to 3 weeks
Free-colour matching service - - Farrow and Ball, Little Greene, Dulux, and all major paint companies - just select 'Your colour'
Calculate My Heat Requirements
Lead Time:Approximately 2 to 3 weeks
What our Customers Say About Us...
From
Know what heat output you require? Enter it into the below field and we'll let you know if a radaitor is right for your room.
Not sure what output you need to fill your room with heat? Complete the form below to calculate your required heat output.
My house was built after 2002 or is well insulated (part L compliant)
My room has French doors / large window.
My room has single glazed windows.
My room is exposed & colder.
Please select your Delta T Value
Using the dropdown below, please set your Delta T Value for use throughout the site.
Set Delta T Value
Lead time: All cast iron radiators are by special order: approximately 1 to 2 weeks. Special order means that, once manufacture has commenced, orders cannot be cancelled.
Finishes: Choose from our Treasury range of traditional paint finishes, hand-painted antiqued and highlighted finishes or colour matches to a huge range of paints including any Farrow & Ball or Little Greene shades.  For more information about cast iron radiator finishes, see Finishes information below.
Quality: Our radiator sections are joined together using seals that have been specifically sourced to ensure a neat finish between sections. This avoids the risk of paint issues that have been seen in cast iron radiators where standard seals are used.
Electric element: This radiator is a central heating radiator that is supplied with a DIY electrification kit – full installation instructions are provided.

The element has a dial on it to enable you to adjust the temperature (operating range 20-70°C) or set it to "frost protection" when not in use.
It does not have a timer as standard.
It can be upgraded to add extra functions and controls, via in-house controllers or via an app on your device(s); the aim being to minimize energy wastage and maximise efficiency - contact our sales team for more information.
Please allow an extra 60mm width to allow space for the element control box.
The element control box is white as standard.  A set range of other finishes are available on request for a surcharge.
The electric element has 1m of white flex.
240V on/off operation.
Long radiators: Sizes over 1200mm wide will arrive in more than one block to make them easier to move around, meaning they need to be joined together on site. Therefore a joining tool is required and can be supplied on a sale or return basis (£120 refundable deposit). Remember to add a joining tool to your order via Joining tools. Contact our team to discuss the best way to return the tool and ensure a refund.
Material: Made of cast iron.
Delivery: We offer delivery to most addresses on the UK mainland (excluding some remote areas).
Fixings: Radiators are supplied with the necessary fixings i.e. wall bracket, plugs, bushes and vents. Screws are not supplied.
Depth: 178mm (this is the overall measurement, allowing for floor standing legs, but excluding the wall bracket).
Projection from the wall: Minimum of 178mm plus depth of skirting.
Manufacturer's guarantee: 10 year manufacturer's guarantee against manufacturing defects on the radiator body and 1 year manufacturer's guarantee against manufacturing defects on the electric element.
Terms and Conditions: All sales are subject to our standard Ts and Cs; a copy can be downloaded from our website.
VAT: The prices shown are inclusive of VAT.
Made from premium quality cast iron for long-lasting reliability
Tested to meet EN442 certification
CE Marked
High quality rubber EPDM gaskets
Finishes
All our cast iron radiators are available in a wide range of finishes, including traditional metallic paints and colour matches to popular paint ranges such as Farrow & Ball. Our images show a selection of the finishes available but please be aware that the images shown are for illustrative purposes and colours may not be accurately reproduced on a computer screen. Therefore more accurate colour cards and swatches can be sent by post to help you ensure you can make an informed choice - please contact our team to request samples.
Primer: This is available on request.  Primer is a base coat ready for on-site painting or for delivery direct to your chosen painting company in the UK. Please be aware that we advise against leaving the radiators in a just a primer finish; a top coat is required to ensure protection against airborne moisture. We also strongly advise against powder-coating cast iron radiators as this process can weaken the seals between sections, therefore powder-coating will invalidate any manufacturer's guarantee.
Paint finishes:
Traditional matt metallics - see options list and colour card shown;
Farrow & Ball colour matches - choose from any of the range;
Little Greene Paint Co colour matches - choose from any of the range; or
Bespoke colour match - we can colour match to any other non-textured paint range (including RAL, Aga, Rayburn, Fired Earth, Paint Library and Dulux colours).
Antiqued paint finish - A special finishing technique is used on top any of the standard paint finishes in order to give the radiators an aged look. Please bear in mind that this effect is done by hand so finishes will vary. This effect can be combined with a highlighted finish.
Highlighted paint finish - Details in the radiator pattern are picked out with a contrasting colour on top of any of the standard paint finishes. Please bear in mind that this effect is done by hand so finishes will vary. This effect can be combined with an antiqued finish.
Warnings:
Shade variations may occur from one paint batch to the next and, over the years, our traditional metallic paints have changed slightly as these are hand-made. Accordingly, where radiators are to be used in the same room and/or a colour match is important, it is advisable to order all radiators at the same time. If you are looking to colour match to radiators ordered previously, please make us aware of this at time of order so we can minimise shade variation.
Cast iron radiators by nature have a textured finish. For a smooth finish, please see our steel column models such as the Classic, Colori and Bordo ranges. Light coloured paint finishes such as silver, white and cream will highlight the imperfections characteristic of cast iron more than the darker colours.
DO NOT powder coat cast iron radiators; this process can weaken the seals between sections which will lead to leaks. Powder coating will invalidate the manufacturer's guarantee.
More Information

| | |
| --- | --- |
| Featured Product | No |
Price shown is for top coat paint finishes - choose from a huge range of colours. Primer finish also available - please ask for a quote. Height measurement shown includes feet. Width measurements are approximate and excludes electric element. For more information see ADDITIONAL INFORMATION page.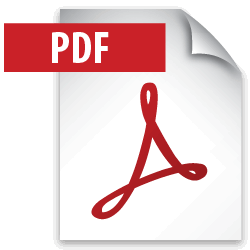 Printer Friendly
| Height | Width | Finish | Element Wattage | Price incl VAT |
| --- | --- | --- | --- | --- |
| 590mm | 464mm | Standard Colour | 600 | £772.80 |
| 590mm | 607mm | Standard Colour | 900 | £932.40 |
| 790mm | 531mm | Standard Colour | 900 | £984.00 |
| 790mm | 602mm | Standard Colour | 1200 | £1,082.40 |
| 590mm | 822mm | Standard Colour | 1200 | £1,172.40 |
| 790mm | 673mm | Standard Colour | 1500 | £1,180.80 |
| 590mm | 1036mm | Standard Colour | 1500 | £1,411.20 |
| 790mm | 886mm | Standard Colour | 2000 | £1,477.20 |
Buy With Confidence
A member of our team will call you to ensure the radiator you're buying is the right fit for your needs.
Free UK Delivery
We offer delivery to any UK Address for FREE on all orders over £100
Well Established
We've been in the radiator game for 20 years, our knowledge on radiators and all things radiator is second to none... unsure about something, give us a call.