The latest feature radiator to be added to our electric range is the Spiro Electric, named after it's industrial style spiral fins. Being long, low and floor-standing, this electric radiator is perfect for use under low windows or in front of glass and as they are made to order, you can choose your own finish providing the perfect complement to any interior, be it modern or traditional.
Electric feature radiator
Long and low design
Floor-mounted
Lead Time:Approximately 6 to 8 weeks
My room has a north facing window.
My room has french windows.
My room has double glazed windows.
My room is exposed & colder.
My house a new-build property
For more information see ADDITIONAL INFORMATION tab.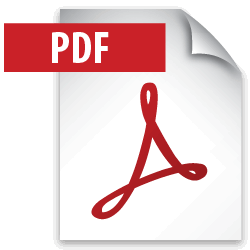 Printer Friendly
| Size | Finish | Element Wattage | Price incl VAT |
| --- | --- | --- | --- |
| H 180mm / W 1015mm / D 122mm | Standard Colour | 500 | £1,340.40 |
| H 180mm / W 1515mm / D 122mm | Standard Colour | 750 | £1,677.60 |
| H 180mm / W 2015mm / D 122mm | Standard Colour | 1000 | £2,048.40 |
IMPORTANT INFORMATION
Lead time: All Spiro electric radiators are by special order: please allow 6 to 8 weeks. Special order means that, once manufacture has commenced, orders cannot be cancelled.
Finishes: Choose from a wide range of colours or chrome. Swatches are available on request.
Controls: Ask our sales team about upgrading this radiator to include time and temperature controls. 
Material: Made of mild steel.
Delivery: We offer delivery to most addresses on the UK mainland (excluding some remote areas).
Fixings: Radiators are supplied with the necessary fixings i.e. floor bracket, plugs, bushes and vents. Screws are not supplied.
Diameter: 122mm.
Manufacturer's guarantee: 5 year manufacturer's guarantee on radiator body and 2 year manufacturer's guarantee on the electric parts.
Terms and Conditions: All sales are subject to our standard Ts and Cs; a copy can be downloaded from our website.
VAT: The prices shown are inclusive of VAT.
Buy With Confidence
A member of our team will call you to ensure the radiator you're buying is the right fit for your needs.
Free UK Delivery
We offer delivery to any UK Address for FREE on every order
Well Established
We've been in the radiator game for 20 years, our knowledge on radiators and all things radiator is second to none... unsure about something, give us a call.